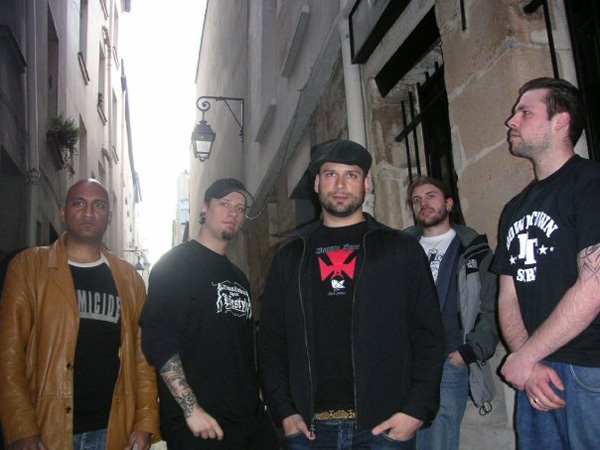 DIVINE (2005) était: Michael D'Amour – basse, Florent – voix, Mike – guitare, Nech – batterie, Raph (ex-Kickback, ex-Trapped In Life) – guitare et solo.
Les groupes français qui étaient amis avec DIVINE: Kickback, Apocalypse Now, Noxious Enjoyement, Diapsiquir, Arkhon Infaustus, Numenor, Straasha, The ARRS, Onesta, Vegastar, Pleymo, Danforth, Trapped In Life, Stormcore, Underground Society, L'Esprit du Clan, Hangman's Chair, Es La Guerilla.
DIVINE était sur la scène « Hardcore  metal  metalcore » avec Integrity, Agnostic Front, Irate NY Bronx, Arkangel, Death Before Dishonor, Over my Dead Body, Congress (H-8000), Born From Pain, Do Or Die, Diecast, Lenght of Time, Left Hand Path, Black Friday '29, HardxTimes, Kickback, L'Esprit du Clan, Hangman's Chair, Es La Guerilla. Apocalypse Now, Onesta, The ARRS.
Biographie (eng.): Hardcore Unity (Hardcore database – Hardcore radioshow).
Magazine Rock Sound (n°153 janvier 2007). Section « New Talents » à la page 11. Deftones, Muse, Rammstein et Bérurier Noir étaient sur la couverture de ce magazine.